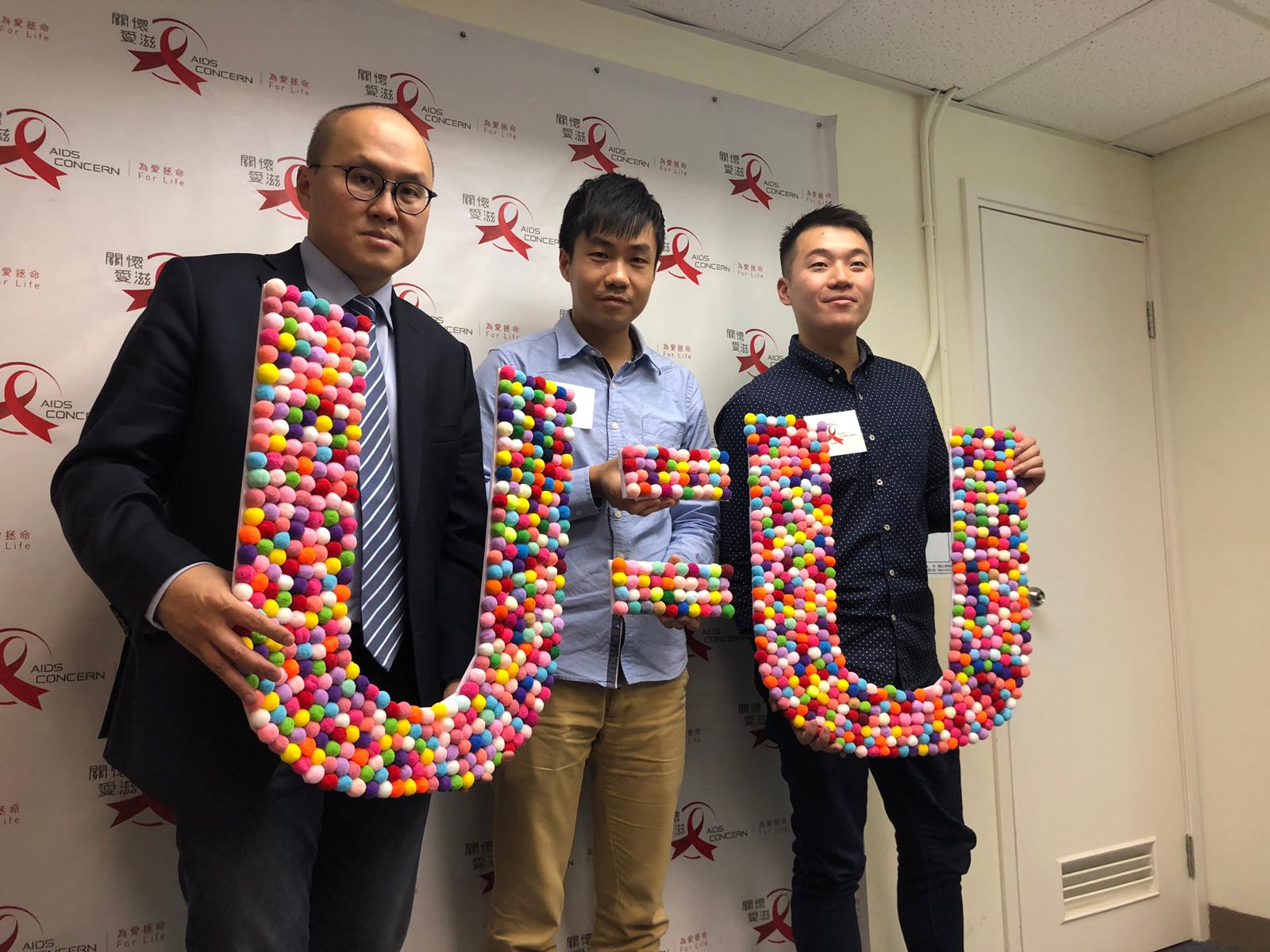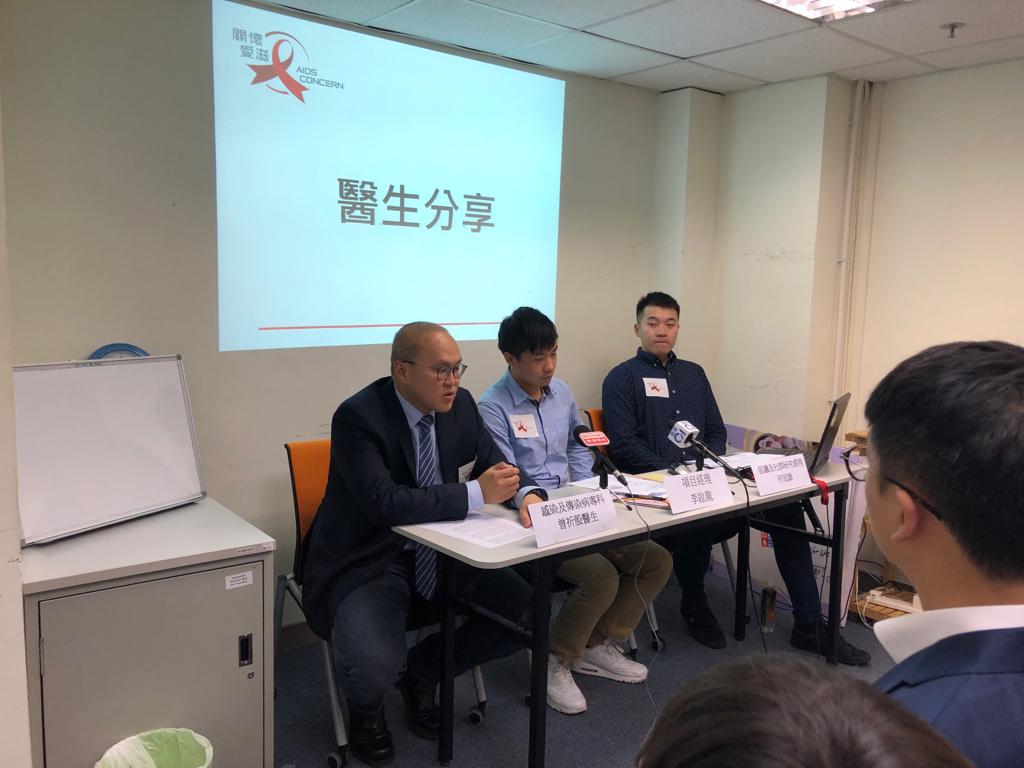 A number of studies have shown a strong association between low mental wellbeing and HIV infection. For instance, people living with HIV are two to four times more likely to suffer from insomnia than the general population. In addition, as indicated in the "HIV Stigma Watch" figures released by AIDS Concern in 2014, the experiences self-stigmatisation (i.e., the internalisation of negative stereotypes), which, in turn, contributed to mental ill health.
Between April and August 2018, AIDS Concern carried out research into the mental wellbeing and the extent of self-stigmatisation of people living with HIV in Hong Kong. The fieldwork surveyed 102 people living with HIV who were AIDS Concern service users, amongst which the vast majority (94%) of them identified as male and 30% were aged over 50.
The research reveals troubling self-stigmatisation with nearly three in five people living with HIV (60%) experiencing discrimination because of their HIV/AIDS status. Almost half of the people living with HIV (46%) experienced anxiety, nearly two thirds (64%) reported being mentally exhausted, while almost six in ten (57%) considered their lives to have been ruined by their HIV/AIDS infection.
Evidence shows that mental health issues remain are commonplace within the people living with HIV community. Nearly half of people living with HIV have occasionally or constantly been affected by negative mood (46%) or by difficulty sleeping (49%), while a third of them (33%) have developed headaches or migraines.
The figures also indicate that one of the main determinants for mental ill health is HIV stigmatisation. people living with HIV who are subject to poor self-reported health condition and depression are found to experience a significantly higher level of self-stigmatisation.
The study reveals that over a third of people living with HIV said their deteriorating mental health was attributed to their antiretroviral medications at times. Meanwhile, when accessing social care services, a third of people living with HIV expressed discontent with the mismatch between the resource and their specific care needs. The research shows that a satisfactory, fit-for-purpose support network is crucial for a real impact on the mental wellbeing of people living with HIV.
On the basis of this study, AIDS Concern is calling for better and stronger support for people living with HIV from all stakeholders:
The AIDS Trust Fund should fund support groups, strengthen the support available to the friends and family of people living with HIV, as well as encourage the communication between people living with HIV and health care workers, in order to address the needs of these communities adequately and more explicitly.
At the medical level, AIDS Concern sees an uplift in public health funding as a matter of urgency.  The government should allocate sufficient resources to bolster up emotional support service for people living with HIV as well as to increase the number of HIV/AIDS health care workers, in order to guarantee support and medical consultation services. With reference to the data consolidated by the Centre for Health Protection of the Department of Health, the number of HIV infection cases almost doubled from 2010 to 2017 while HIV/AIDS health care workers remained at a disproportional level of 25, which implies a lack of time for these practitioners to interact with their patients, thus the inability to respond to specific needs.
At the societal level, AIDS Concern is calling for a highly visible government-led campaign to stamp out HIV stigma for good. The government should take an active role in tackling the prevalence of misinformation by educating the public and enabling them to be more knowledgeable about the epidemiology and the control of HIV/AIDS. For example, by communicating the message of "Undetectable=Untransmittable"*. AIDS Concern considers it crucial to eradicate the prevailing stigma, prejudice and fear, which may stem from a lack of understanding, hence acceptance, towards the people living with HIV community.
*"Undetectable=Untransmittable" refers to the fact that people living with HIV cannot pass the virus on through sex when they have been taking effective HIV treatment and the viral load has been undetectable for six months or more.
Ends
*************************************************************************
Enquiries: Marco Wong, Head of Marketing and Communications, AIDS Concern
Phone: 2864 1324
Email: Marco.Wong@aidsconcern.org.hk
About AIDS Concern (https://aidsconcern.org.hk/)
AIDS Concern was established in 1990 as the first non-government charity organisation committed to the service of AIDS care in Hong Kong. Our vision is to create "TRIPLE ZERO" Hong Kong, this means ZERO new infections, ZERO stigma and ZERO AIDS deaths. AIDS Concern will lead social changes by individuals, organizations and society to achieve TRIPLE ZERO, to stop the spread of HIV/AIDS and eliminate stigma for people living with HIV.