PrEP Fact Sheet
AIDS Concern has prepared this fact sheet to provide the community with basic knowledge on PrEP to make informed decisions about sexual health. Please note that the information below is not intended to give medical advice to individuals who are interested in taking PrEP. AIDS Concern encourages interested individuals to consult their doctors for advice directly.
AIDS Concern supports a combination strategy to HIV prevention (using a variety of approaches). PrEP is one effective addition to a whole range of HIV prevention tools but not a substitute for condom use.
Please note that at the current time access to PrEP in Hong Kong is not provided through the public health system. Later in the information sheet you can find information about accessing PrEP through My PrEP by AIDS Concern, a private doctor or by going to the Thai Red Cross.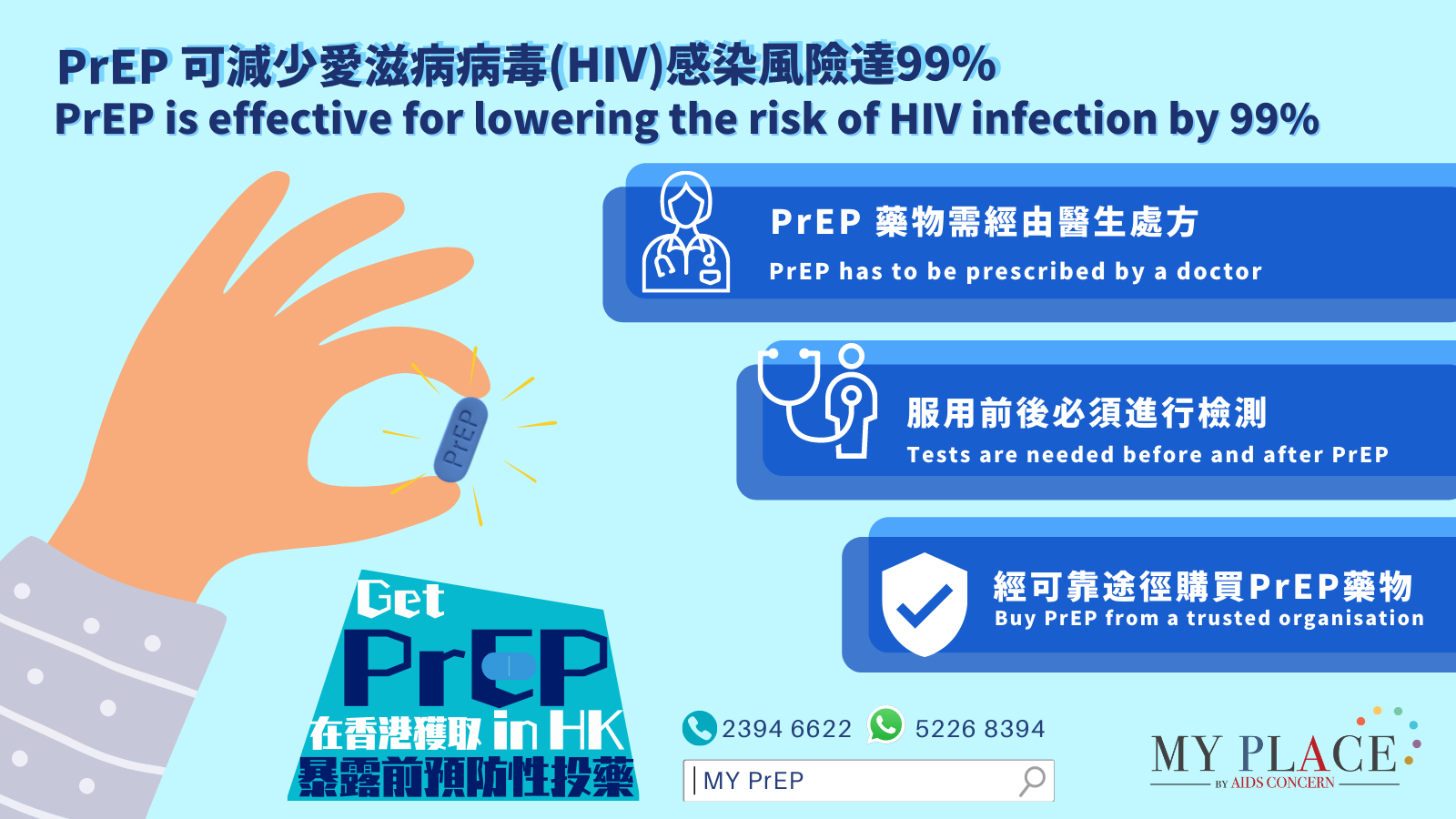 MY PrEP by AIDS Concern is offering PrEP related checkup and doctor prescription service, click here to know more.