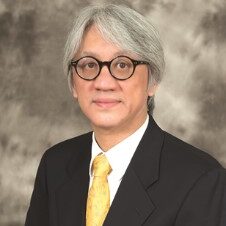 Professor Joseph Lau is a professor and associate director and Head of the Division of Behavioral Health and Health Promotion of the JC School of Public Health and Primary Care, Faculty of Medicine, The Chinese University of Hong Kong, and the Founding President of the Hong Kong Society of Behavioral Health (HKSBH), and convenor of the Asian Network for Behavioral Health and Academic Forum of Behavioral Health. He has a multi-disciplinary research background and 30 years of experience working on HIV research.
He is also the Director of Centre for Health Behaviours Research, which is a member of the WHO collaborative network on HIV and Health (Western Pacific Region). He is a formal member of the WHO Guideline Development Groups for developing four WHO guidelines including the one on HIV self-testing released in December 2016.
He is currently director of Centre for Medical Anthropology and Behavioral Health of the Sun Yet Sen University, and holds adjunct professorships of the Institute of Psychology, China Academic Sciences, Peking Union Medical College, Central South University and Shantou University in China, and serves as an overseas expert of the China Academy of Sciences.
He has published about 400 papers in peer-reviewed journals, including those in Lancet and BMJ, and has been awarded over 60 grants as PI. He serves in editorial boards of behavioral health journals such as Addiction, Addictive Behavior, AIDS Care, Frontier in Public Health, and Journal of Sex & Marital Therapy.
He has also been providing consultancy to WHO, the Cambodian government and various CDC in China.