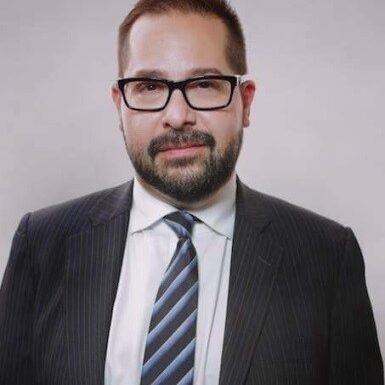 Marc is a U.S. qualified lawyer with a twenty-five year career in law and business most of which he has spent in the Asia-Pacific region. First relocating from San Francisco to Seoul, Korea in 1997, Marc spent nine years working at international law firms, seven years at global investment banks and the past 10 as the General Counsel and a Managing Director of Asia Pacific Land (APL); an Asia based global investor focused on real estate, private equity and venture capital. Marc also serves on the Executive Committee of APL where he helps guide the firm's strategic direction and manage risk. He first moved to Hong Kong in 2001 and has remained in the city since then but for a three year stint in Tokyo, Japan.
In conjunction with his business career, Marc has been a leading voice for diversity and inclusion in Asia particularly focusing on LGBT+ individuals in the corporate sector. In 2005, Marc co-founded the first employee network at a company for LGBT+ persons in Asia (at Lehman Brothers in Tokyo and Hong Kong) and went on to found, co-found or chair, among others, the LGBT+ interbank networks in Tokyo and Hong Kong and the Nomura LGBT+ Network in Hong Kong. In 2013, Marc co-founded and continues to co-chair the Hong Kong LGBT+ Attorneys Network, the first and leading LGBT network for the legal community in Hong Kong. He has also served as an advisor in respect to the formation of multiple other LGBT+ networks in various sectors around the region including in Singapore, Hong Kong and Tokyo.
In 2018, he was named one of the top 100 global LGBT executives by the Financial Times.