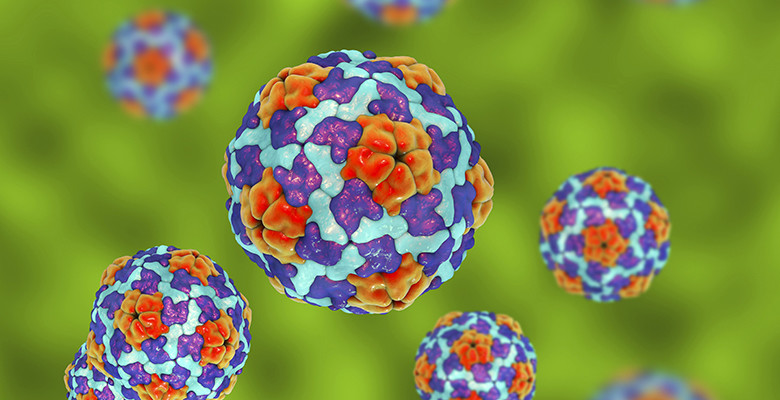 1.What is it?
is a viral liver disease that can cause mild to severe illness. The Hepatitis A virus (HAV) is transmitted through ingestion of contaminated food and water or through direct contact with an infectious person. Almost everyone recovers fully from Hepatitis A with a lifelong immunity.
2.How do you get Hepatitis A?
People usually get Hepatitis A by having close contact with a person who is infected, from food or drinks prepared by someone who is infected, or by eating shellfish harvested from sewage-contaminated water. People more likely to get Hepatitis A are those who: travel to developing countries; have unprotected sex with an infected person; are men who have sex with men; live with or care for someone who has Hepatitis A.
3.How soon will symptoms appear?
The symptoms of Hepatitis A usually appear in approximately 28 days, but this ranges from 15-50 days.
4.What are the symptoms?
Hepatitis A signs and symptoms can include: fatigue; sudden nausea and vomiting; abdominal pain or discomfort; clay coloured bowel movements; loss of appetite; low grade fever; dark urine; joint pain; yellowing of the skin and the whites of your eyes (jaundice); intense itching. These symptoms may be relatively mild and go away in a few weeks. Sometimes, however, Hepatitis A infection results in a severe illness that lasts several months.
5.Testing and treatment.
Blood tests are used to look for signs of the Hepatitis A virus in your body. A sample of blood is taken then sent to a laboratory for testing. No specific treatment exists for Hepatitis A and your body will clear the virus on its own. In most cases of Hepatitis A, the liver heals within six months with no lasting damage.
6.How can I reduce my risk of getting Hepatitis A?
Vaccines are available to protect against Hepatitis A infection. To reduce your risk of catching the Hepatitis A virus: always wash your hands thoroughly after using the restroom and when you come in contact with an infected person's blood, stools, or other bodily fluid; avoid unclean food and water; use condoms with sexual partners.