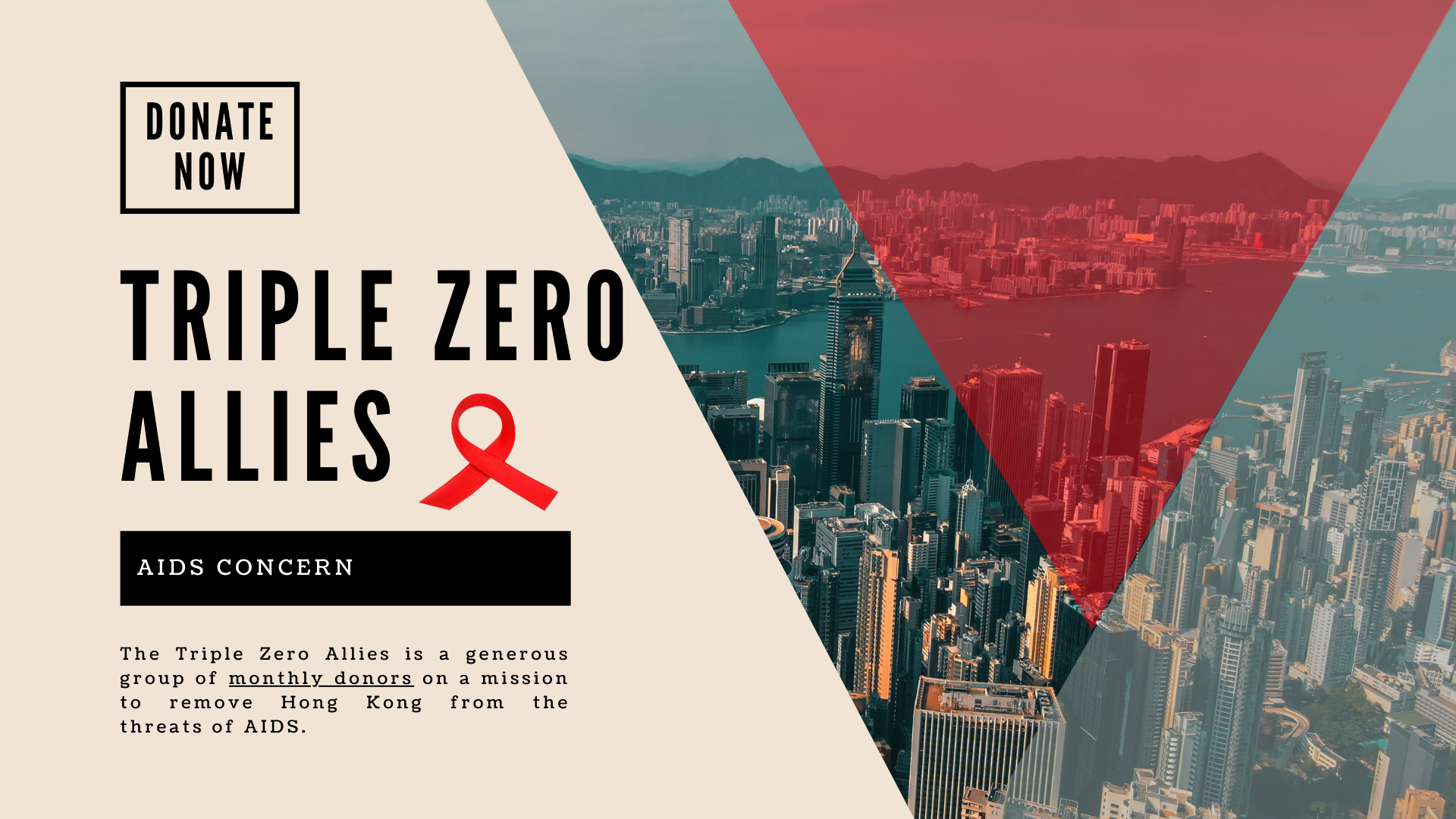 You can also complete a Monthly Donation Form and return by one of the following methods:
Fax: (852) 2505 1682
Email: ac_donor@aidsconcern.org.hk
By Post: Flat 17B, Block F, 3 Lok Man Road, Chai Wan, Hong Kong
How is my monthly donation used?
Your contribution is directed to support AIDS Concern's education and support service to those in need. We operate to deliver HIV education and prevention targeting people at highest risk, provide support for people living with HIV in Hong Kong, build partnerships and capacity for an effective HIV response, as well as to create public advocacy on HIV.
Can I 'designate' my gift to a specific group?
Yes, you may select which fund categories you would like to donate. We respect and ensure that your donation is applied directly to a specific group or campaign. If no preference is indicated, monthly donations are generally considered undesignated funds that are applied to all services of AIDS Concern.
What are my payment options?
The most convenient way to donate is by using our online form to set up pre-authorized payments from your credit card. You can also complete a Monthly Donation Form and return by post.
Will I receive regular updates from Triple Zero Allies?
As a Triple Zero Ally, you will receive a seasonal newsletter, Something Impactful, via email in January, April, July and October. You'll receive regular email communications from us highlighting news and information. You may also join us on Facebook and Instagram for news.
When will I receive my tax receipt?
A donation receipt will be sent to you once the money is received. Please note that AIDS Concern is a registered charity in Hong Kong. For Hong Kong residents, donations of HK$100 or above are tax deductible.
How can I top-up my monthly donation?
You may click here to top-up your donation by filling up the online form and help us to widen our impact in Hong Kong.