Press release
AIDS Concern Releases Advertising Campaign in MTR Stations and Public Housing Estates to Promote HIV Self-test
(October 9, 2020, Hong Kong) AIDS Concern released poster panel advertisement sponsored by MTR in early October 2020 (see images 1 and 2), and also put on posters in 193 public housing estates of the Housing Authority (See images 3 and 4) to promote the HIV self-test project. AIDS Concern was supported by artists Philip Keung and Jennifer Yu in the campaign. As AIDS Concern HIV self-test ambassadors, the two are featured in the ads to promote the importance of regular HIV self-testing.
HIV testing allows people to know their infection status as soon as possible. By getting treated early and being aware of one's status, unconscious spread of HIV can be avoided. The Centers for Disease Control and Prevention (CDC) also suggested that every adult should be tested for HIV at least once in his lifetime.
The HIV testing rate is closely related to virus control. To further increase the test rate, AIDS Concern introduced the first CE-marked BioSure HIV Self-test in Hong Kong last year. This helps to provide more testing options, increasing the test rate of high-risk communities. BioSURE HIV self-test is a convenient and easy-to-use tool. Users can get tested anytime and anywhere. It only takes a small drop of blood and about 15 minutes to get an accurate result of HIV infection status.
BioSure HIV self-test is now available on the AIDS Concern website and designated branches of Watsons. At the same time, AIDS Concern will launch the HIV self-test vending machines in late October, which will be displayed at the AIDS Concern Health Service Centre and "SOHOFAMA" restaurant in PMQ, Central. More locations will also be appointed to make it easier for the public to purchase HIV self-tests.
If you have any enquiries, please call 2864 1315 or email jeanne.cheung@aidsconcern.org.hk to contact Jeanne Cheung, AIDS Concern Marketing and Communications Officer.
About "AIDS Concern" (https://aidsconcern.org.hk/)
AIDS Concern was established in 1990 as the first non-government charity organisation committed to the service of AIDS care in Hong Kong. Our vision is to see Hong Kong with ZERO new HIV infections, ZERO stigma for people living with HIV and ZERO AIDS deaths. AIDS Concern will lead social change by individuals, organisations and society to achieve TRIPLE ZERO, to stop the spread of HIV/AIDS and eliminate stigma for people living with HIV.
Image 1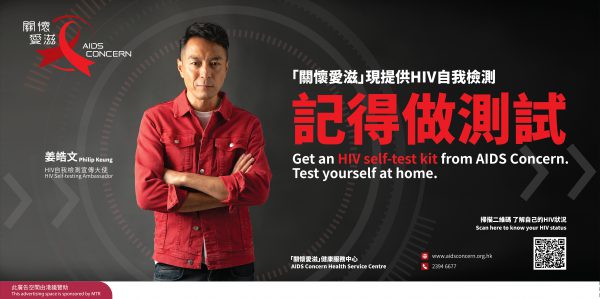 Image 2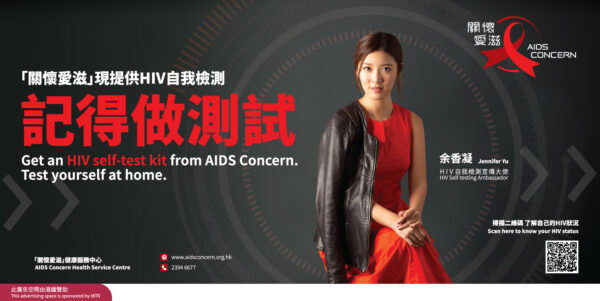 Images 3, 4