Donate your legacy to AIDS Concern. Not only can you spread the love you leave behind, you can also help our work of HIV prevention, education and support. Regardless of the amount, all types of legacy donation are welcome. You may consider the following while drawing up your Will.
Donate Methods
Specific Legacy: This is a gift of a specific asset such as a piece of jewelry, property, stocks or shares.
Pecuniary Legacy: This type of legacy is simply a gift of a specific amount, chosen when drawing up or altering your Will.
Residuary Bequest: A final instruction in your Will which states a gift of all or part of the balance of an estate after all the other individual gifts have been made.
Others: Specific gifts including life insurance policies, endowment funds and other valuables can also be bequeathed to AIDS Concern.
We would be pleased to discuss with you the options for leaving a legacy to AIDS Concern . However, due to potential conflict of interest, AIDS Concern cannot act as an advisor or executor of your Will, hence we strongly recommend you to contact a lawyer for relevant advice and to draw up your Will.
In the event that you have decided to leave a legacy to AIDS Concern, please complete the Legacy Donation Form and return it to us by fax (852) 2505 1682 or email at ac_donor@aidsconcern.org.hk  or mail to Flat 17B, Block F, 3 Lok Man Road, Chai Wan, Hong Kong. This will allow us to keep our regular communication with you and to keep you informed about AIDS Concern's work.
Any enquiry, please contact us at 2898 4411 or email at ac_donor@aidsconcern.org.hk All related correspondence will be kept strictly confidential.
Will-writing Made Easy
ForeverGift.hk – has teamed up with law firms to offer you a straightforward Will making service. Simply submit your wishes through the platform from the comfort of your home. You will receive a legally valid Will prepared for you by a lawyer and delivered to your door. 
To make your Will, please call +852 5468 3635 or visit this website to learn more: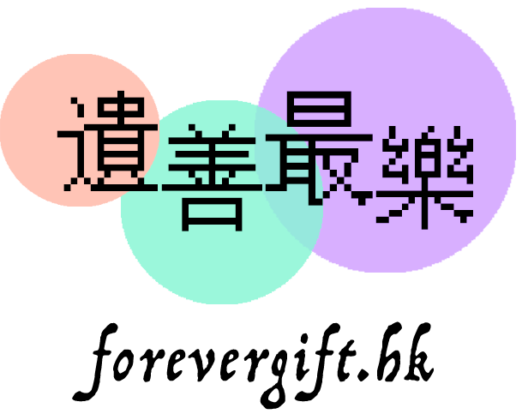 About Life Insurance Policy Donation
You may join the Policy Donation Program, organized by LifeCare Movement, to donate AIDS Concern a whole policy or a certain percentage for charity purpose (e.g.: 99% family member, 1% charitable beneficiary).
Information you might need for Policy Giving registration:
Organization Name: AIDS Concern
Address: 17B, Block F, 3 Lok Man Road, Chai Wan, Hong Kong
Registration No.: 330872
Please consult your insurance agent or visit the official website of "LifeCare Movement – Insurance Policy Donation Program" for more information: