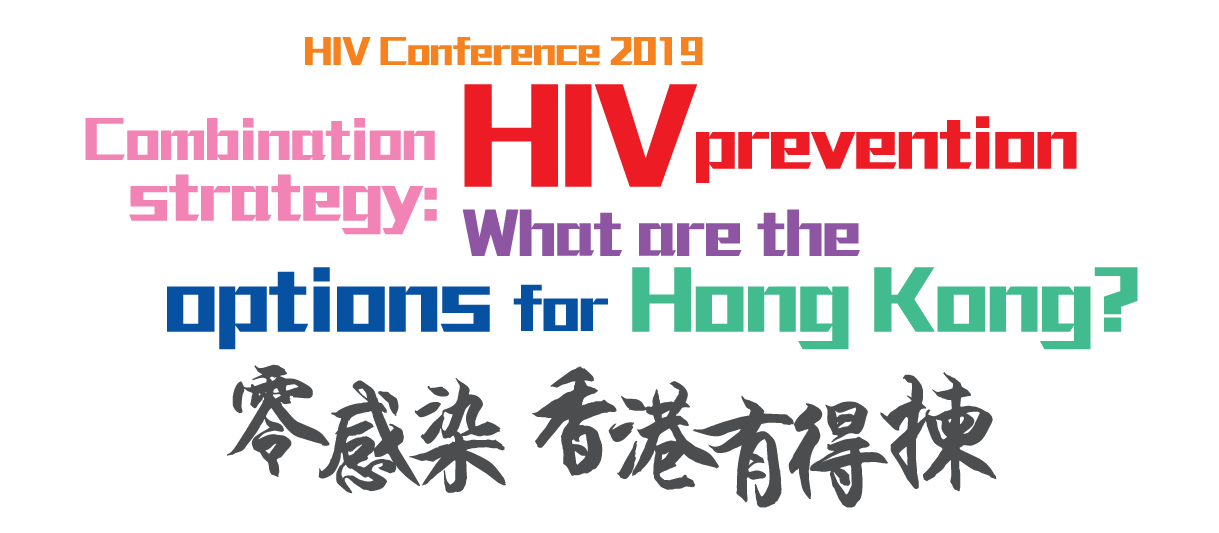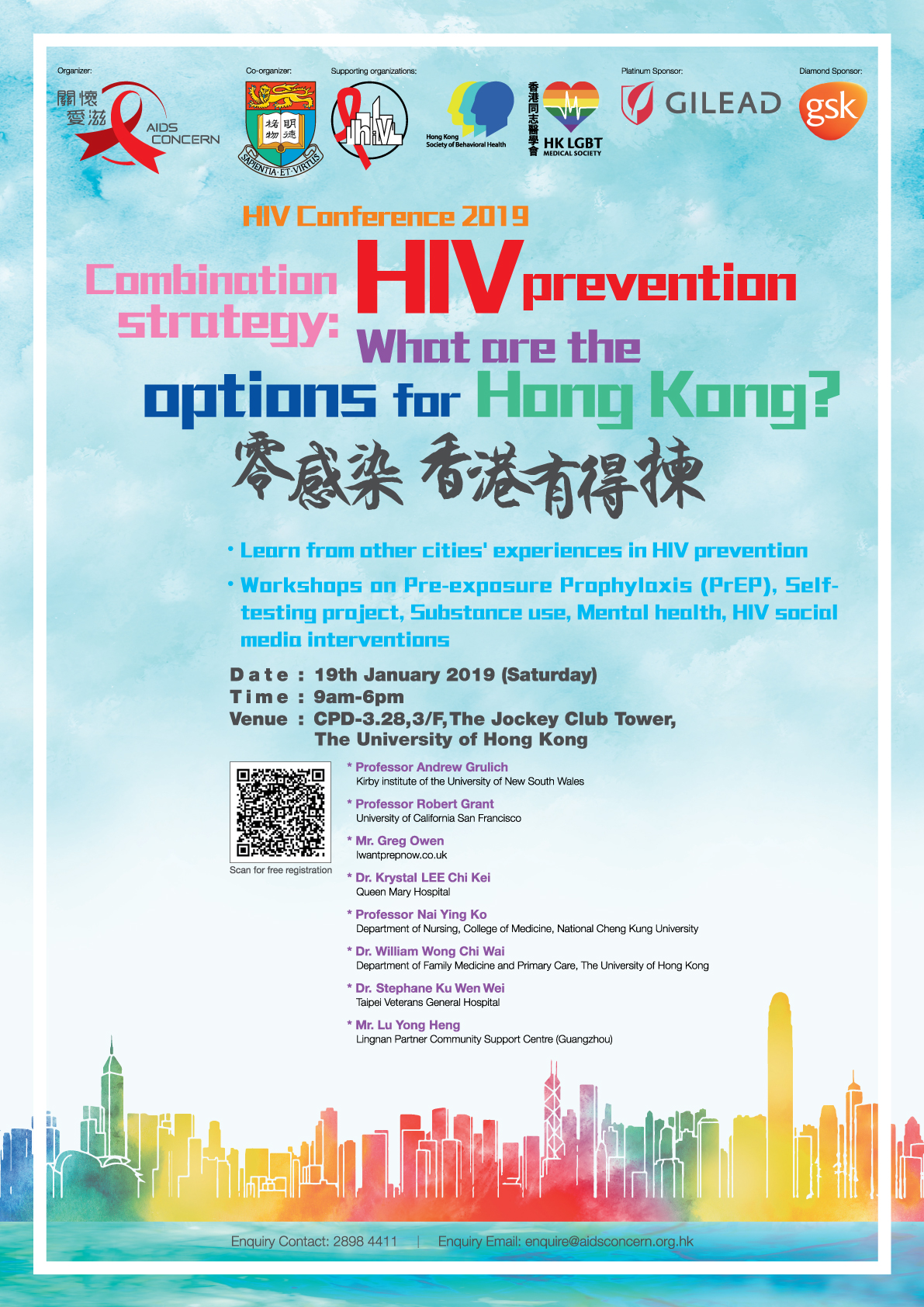 HIV remains a serious threat to the health and lives of people in Hong Kong. In some major cities including San Francisco, London and Sydney the annual HIV infection rate is falling since the start of the epidemic in the 1980s. AIDS Concern is determined and optimistic that we can achieve similar results in Hong Kong and intend to see the HIV infection rate drop significantly in the years ahead. We aim to make Hong Kong one of the first cities in Asia to see the same positive change.
Growing international evidence shows that implementing a combination of proven HIV prevention and treatment measures across high risk groups can substantially reduce new infections.
AIDS Concern will hold a conference Combination HIV prevention strategy: What are the options for Hong Kong? on 19th January 2019 at The University of Hong Kong. The event will bring together medical professionals, community members, leaders and stakeholders who can help plan and deliver HIV combination prevention. The conference will bring international and regional speakers to share their insights and advice about how to bring innovative approaches on combination HIV prevention.
Host: AIDS Concern
Co-host: Department of Family Medicine and Primary Care; The University for Hong Kong
Date:19th January 2019 (Saturday)
Time:0900-1700
Venue: Yu Chun Keung Tam Shuk Yin Lecture Theatre, 3/F, The Jockey Club Tower, Centennial Campus, The University of Hong Kong
Supporting organization:
* The Hong Kong Society for HIV Medicine
* The Hong Kong Society of Behavioral Health
* Hong Kong LGBT Medical Society
Conference Agenda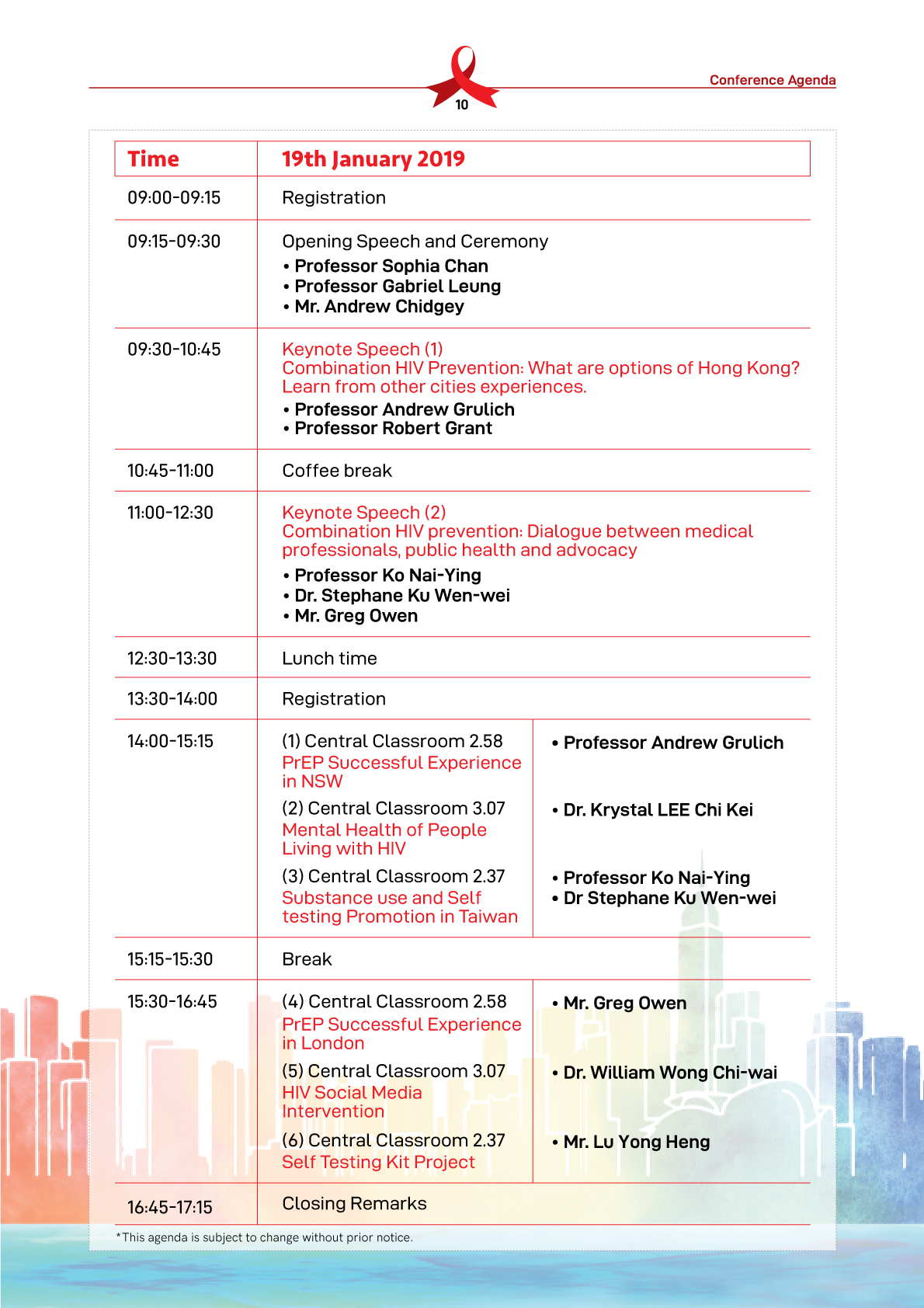 Speakers :
* Professor Andrew Grulich
Kirby Institute of the University of New South Wales
*Professor Robert Grant
University of California San Francisco
* Mr. Greg Owen
Cofounder of Iwantprepnow.co.uk
* Dr. Krystal Chi Kei LEE
Queen Mary Hospital
* Professor Nai-Ying Ko
Department of Nursing, College of Medicine, National Cheng Kung University
* Dr. William Wong Chi-wai.
Department of Family Medicine and Primary Care, The University of Hong Kong
* Dr. Wen-wei Stephane Ku.
Taipei Veterans General Hospital
* Mr. Lu Yong Heng
Lingnan Partner Community Support Centre (Guangzhou)